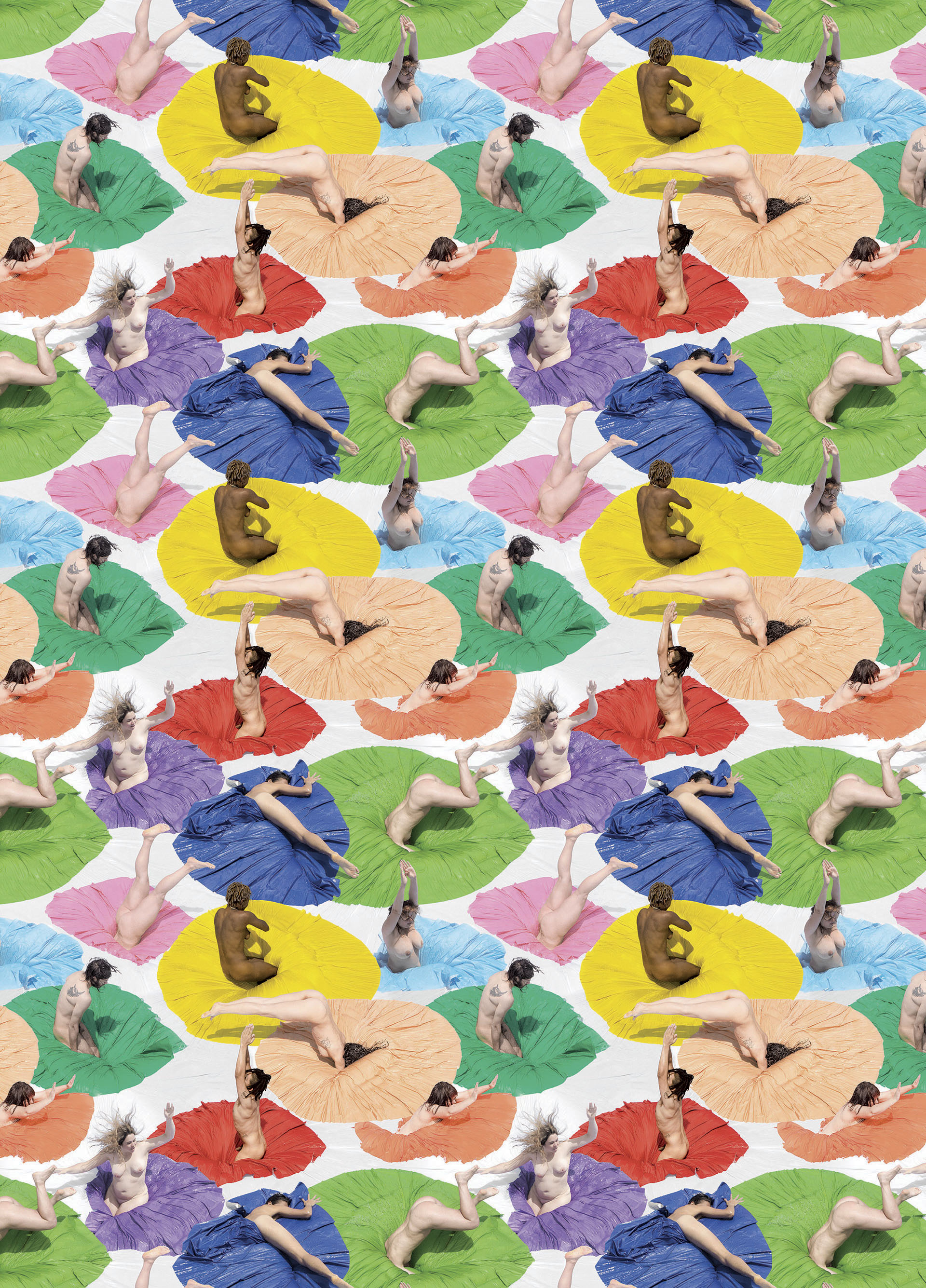 TORONTOIDES

Wall Paper / Video /
Prints / Installation

Joaquin Wall, Julia Sbriller
& Roco Corbould



Presented at

Mostra di Arte Performática /
PERFUCH 4K
Curated by
Lolo & Lauti
UV Estudios
Buenos Aires / Argentina
18 - 21 DEC / 2019

Division of Labour /
ART GALLERY OF BURLINGTON
Curated by
Suzanne Carte
Ontario / Canada
17 JAN - 29 MAR / 2020

Territorio / Video Arte Argentino
FUNDACION PROA
Buenos Aires / Argentina
24 SEP - 24 OCT / 2020

Sentimientos Encontrados /
QUIMERA Galería
Buenos Aires / Argentina
12 NOV - 21 DIC / 2020

With support from FNA
FONDO NACIONAL DE LAS ARTES
FNA / Argentina




In geometry, torus is a surface of revolution generated by a closed curve rotating around an axis. The torus is said to be the only energetic or dynamic pattern that can sustain itself and that is made of the same substance as its environment.

TORONTOIDES is a video performance, a photographic essay and a series of spatial installations by the Argentine duo Julia Sbriller and Joaquín Wall in collaboration with Roco Corbould, that reflects on the body that contains us: The planet, its hemispheres, its magnetic fields and its mysteries.

It draws on the individual and collective possibilities of challenging the physical properties between the liquid and the solid, gravity and non-Newtonian surfaces, wondering on how to unite the opposite poles of the planet travelling through an inner passage of the Earth.

-

En geometría, toroide es la superficie de revolución generada por un una curva plana cerrada que gira alrededor de un eje. Se dice que el toroide es el único patrón de energía o dinámica que puede sostenerse a sí mismo y está hecho de la misma sustancia que el entorno; la energía fluye a través de un extremo, circula alrededor del centro y sale por el otro lado.

TORONTOIDES es una serie fotográfica y una video performance que reflexiona sobre el cuerpo que nos contiene, el planeta, sus hemisferios, sus campos magnéticos, y sus misterios. Sobre las posibilidades individuales y colectivas de desafiar las propiedades físicas entre lo líquido y lo sólido, la gravedad y las superficies no newtonianas, sus posibilidades de encuentro y relación. Interroga en la escala, la representación del espacio y del cuerpo en él.

TORONTOIDES se pregunta cómo atravesar el planeta por dentro, como desafiar las leyes de la gravedad y la materia hasta el momento conocidas para unir los polos opuestos del planeta a través de un canal intraterreno.



Video Teaser /
TORONTOIDES

A Work by:
Assistance / Edition:
Slow Motion Video:
Drone:

Performers:




Joaquin Wall, Julia Sbriller & Roco Corbould
Elisa Portela
Creativa Pastel
Tom Pulido

Camilo Camille
Camila Alvarado Wall
Francesca Giordano
Clara Tapia
Marina Castillo
Antonio Lazalde
Manque La Banca
Angie Rouxel
Sofía Pisoni
Dock5ud
Ticiana Alvarado Wall
Teo Palvi



Images from Exhibition:
SUPERFICIES DE PLACER

Joaquin Wall & Julia Sbriller
/ Guadalupe Ortega Blasco






Munar, La Boca
Buenos Aires / Argentina
23 - 29 NOV / 2020

Images from Exhibition:
SUPERFICIES DE PLACER

Joaquin Wall & Julia Sbriller
/ Guadalupe Ortega Blasco






Munar, La Boca
Buenos Aires / Argentina
23 - 29 NOV / 2020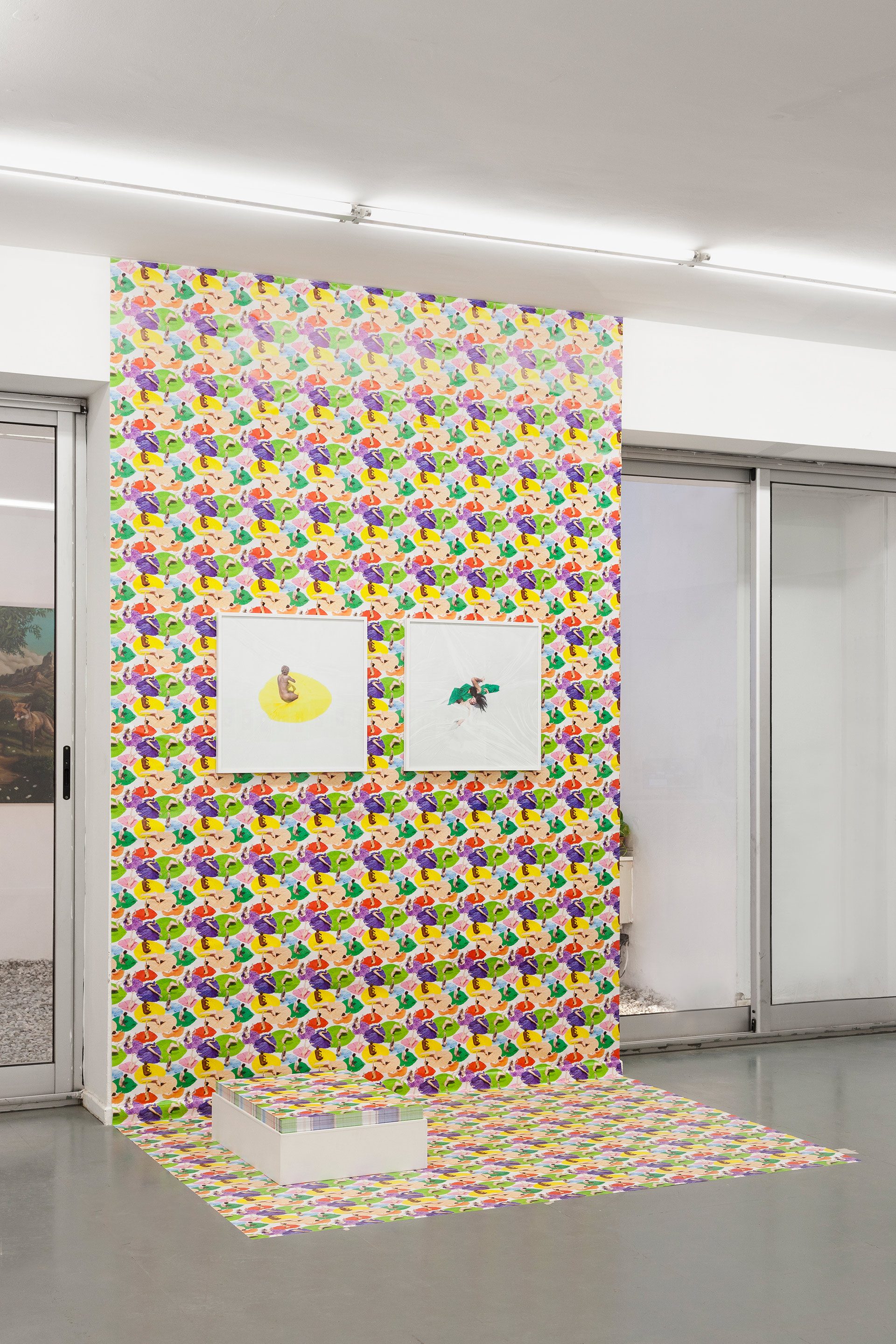 Images from Exhibition:
SENTIMIENTOS ENCONTRADOS

Joaquin Wall & Julia Sbriller
Alejandro Pasquale
Cartón Pintado
Franco Fasoli
Guadalupe Ortega Blasco
Hernán Soriano
Jorge Pomar
Manuel A. Fernández
Pabli Stein
Nacha Canvas
Valentina Ansaldi





Buenos Aires / Argentina
16 NOV - 31 DEC / 2020